When you're deciding what film you want to watch – perhaps for a cosy evening in with your partner, an afternoon with the family or a movie marathon with friends – you'll probably look at the reviews to see whether it's worth your time. But did you know that your perception of a film will differ depending on which film rating database you consult?
That's right – the Film Rating Study, created by online casino BacanaPlay, found that there's a significant discrepancy between film rating between the top three most-popular rating databases: IMDb, Metacritic and Rotten Tomatoes. As well as a difference in ratings, we also found that the databases favour different genres, and some are generally less reliable when it comes to accurately representing a film's calibre. Want to see which is the best film rating database, and which films fare best? Dive into the study below…

Study Methodology
So, how did we measure which film rating database is the best? We looked at the three most searched-for film rating databases – as determined by global search data – which came out as IMDb, Metacritic and Rotten Tomatoes, and measured them against two key metrics: harshness and reliability.
Harshness was determined by the average rating for over 350 critically-acclaimed and recently-released films, which included the following categories: all Academy Awards Best Picture winners, films released in 2021, and the films that have received the most Oscar nominations and/or wins over the last 30 years. We figured out the average rating for this list by platform, and then also grouped the data by genre (e.g. horror, sports, history) to see if there were any rating differences between the databases. Reliability was determined based on how accurately the rating platforms reflected a film's calibre, specifically looking at the films that have won at the Academy Awards, and are therefore considered to be the gold standard. We also took into account any major discrepancies between film ratings for each database, as that indicates an issue with consistency and therefore reliability. From here, we managed to judge the best and worst film rating platforms – so, what did we find?
The Most Reliable Film Rating Platforms
Using the above methodology, the study revealed that the most reliable film rating platform is Rotten Tomatoes, while the least reliable was IMDb. The average Oscar-winning or nominated film held an impressive rating of 9/10 on Rotten Tomatoes, and there were very few major discrepancies spotted between the analysed film ratings, so we'd say that it should be the go-to database if you're looking for a fair representation of a film.
This will be a relief for many, as Rotten Tomatoes tends to be the rating that the press references when conveying how good a film is – for example, it was big news that Spider-Man: No Way Home boasted a perfect 100 score on Rotten Tomatoes when it was first released in late 2021.
On the other end of the scale, it was IMDb that came out as the least reliable rating platform, as not only did it report the lowest average rating for the Oscar-winning films – although it was still nice and high at 8/10 – but it also saw the biggest discrepancies between both film genres and film titles. For example, IMDb reported a massive 25% lower rating for Gravity (2013) than both Rotten Tomatoes and Metacritic, and there was a substantial 33% rating difference for Gladiator (2000) between Metacritic and IMDb. Between the most reliable platform – Rotten Tomatoes – and the least reliable – IMDb – there was an average difference of 17% in ratings between the two platforms, which is a fairly substantial margin. Therefore, we'd recommend using IMDb for a film's synopsis and the cast lineup, before turning to Rotten Tomatoes for a more accurate review.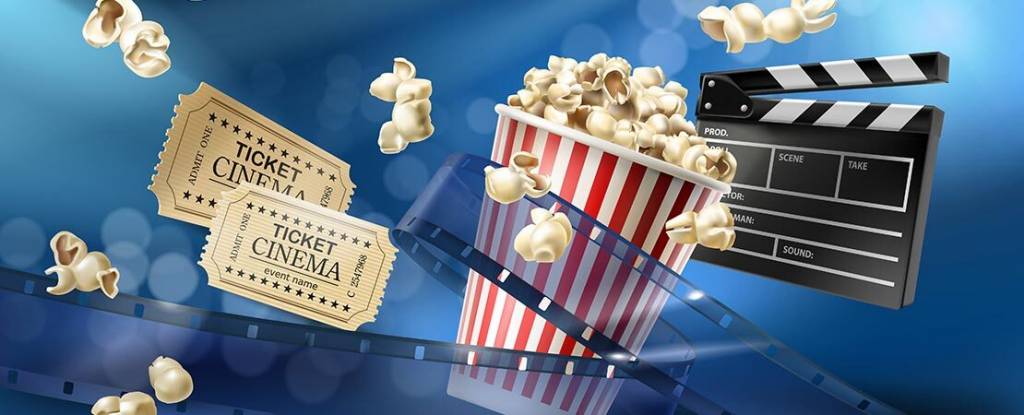 The Harshest Film Rating Platforms
So, we know about accuracy, but what about when it comes to pessimism? We know that film rating databases can be fairly cutthroat for reviews, but we also found that some platforms generally pull more negatively than others when it comes to specific films, and genres. Using the above methodology, we determined that Metacritic is the harshest rating database, while Rotten Tomatoes appeared to award the fairest ratings.
The average score for all films analysed in the study came out at a low 6.4/10 on Metacritic, while the average film on Rotten Tomatoes was awarded 7.1/10 – meaning there's a 11% difference between the two. Indeed, Metacritic was also found to treat films that were otherwise highly-rated on the other two platforms more harshly, without any good reason. We also noticed that some genres received preferential treatment on each platform when it comes to average ratings. Generally speaking, drama and sports films fared well on all three databases with average scores of 7.8 and 7.7/10, while horror and action films fell flat with critics, receiving an average rating of 5.9/10. Metacritic also saw the biggest rating margin here too, with a massive 53% rating difference between drama and action on the platform.
Summary
What's clear from the study is that rating platforms can really impact our perception of a film – particularly if it's a particularly divisive title or one that many people are reviewing. It's also interesting to note that there are fairly major discrepancies between the most-searched rating platforms, and despite Rotten Tomatoes often being considered as the most cutthroat database, it turns out that it's the most reliable and the most positive overall.